I love Junior's New York Cheesecake recipe and have used the following recipe for a few years. You can find it here. My inspiration for a summer berry cheesecake came from The Flying Quiche blog. She created a recipe for a triple strawberry cheesecake with a strawberry puree added to the batter. I did not have time to make the puree in her recipe and also did not want to add anymore sugar to my cheesecake. So I took her idea and combined it with my Junior cheesecake recipe to create my summer berry cheesecake.
At the end of the directions, you will see 2 delicious ways to eat this cheesecake.
Summer Berry Cheesecake With a Fork or on a Stick
(makes one 9 inch cheesecake)
Ingredients
(4) 8 ounce packages cream cheese (the regular variety, not light Neufchatel cream cheese) at room temperature 1 2/3 cups sugar
1/4 cup corn starch
1 tablespoon pure vanilla extract
2 large eggs
3/4 cup heavy whipping cream
Directions for the Cheesecake Filling:
Part 1
Preheat the oven to 350degrees Fahrenheit

generously butter a 9-inch springform pan and w

rap the outside of the pan with foil, covering the bottom and extending up the sides.

Place an 8 ounce package of the cream cheese, 1/3 cup of the sugar, and the cornstarch in a large bowl. Beat with an electric mixer on low until creamy, about 3 minutes, scraping the bowl occasionally.

Beat in the remaining 3 packages of cream cheese.

Increase the mixer speed to high and beat in the remaining 1 1/3 cups of sugar, then beat in the vanilla.

Blend in the eggs, one at a time, beating the batter well after adding each one.

Blend in the heavy cream. At this point, mix the filling only until completely blended (just like they do at Junior's). Be careful not to overmix the batter.
Part 2
For the fruit filling portion of the cheesecake: you will need 3 small bowls

bowl 1--smash 1/4 cup blueberries and mix in 1/2 cup cheesecake filling then pour into a plastic bag

bowl 2--smash

1/8 cup raspberry

and mix in

1/2 cup cheesecake filling

then pour into a plastic bag

bowl 3--smash

2 large strawberries and mix in 1/2 cup cheesecake filling

then pour into a plastic bag

pour remaining cheesecake batter in buttered and foil wrapped springform pan
Part 3
now you are ready to pipe fruit flavored cheesecake into batter in pan.

Snip of the end off the raspberry

batter, push the tip into the cheesecake batter and squeeze lightly. continue all the way around the pan. continue with each flavor. I choose to pipe in a circle so each slice of cheesecake has all three summer berry flavors.

Place the springform pan in a large shallow pan containing hot water that comes about 1 inch up the sides of the pan.

Bake the cheesecake at 350 degrees Fahrenheit until the center barely jiggles when you shake the pan, about 1 hour and 10 minutes.

Cool the cake on a wire rack for 1 hour. Then cover the cake with plastic wrap and refrigerate until it's completely cold, at least 4 hours or overnight
You can enjoy this cheesecake 2 different yet very tasty ways:
First way: slice it and serve with a dollop of
whipped cream
Second way: slice it, stick a popsicle stick it it, freeze for a few hours,
then cover it with white chocolate and freeze
I also want to thank
Hugs & CookiesXOXO
for posting a "how to" for cheesecake on a stick. She too is a fan of Junior's Cheesecake recipe :)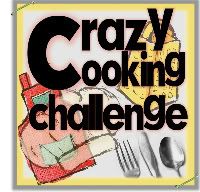 also shared on:
Bobbi's Kozy Kitchen manic-monday-party-9