My fiance loves making tandoori chicken with Pataks Tandoori Paste in a jar. We usually mix equal amounts of tandoori paste with plain yogurt to make a marinade for chicken breasts. We allow the chicken with tandoori mixture to marinate for 30 minutes to a few hours. Then we bake it in a covered baking dish til fully cooked.
Naturally when I came across the
Old Fashioned Housewife blog
and she featured a
recipe for tandoori chicken pizza
we were so excited to try making it.
I adapted her recipe to meet the ingredients that I had in my kitchen.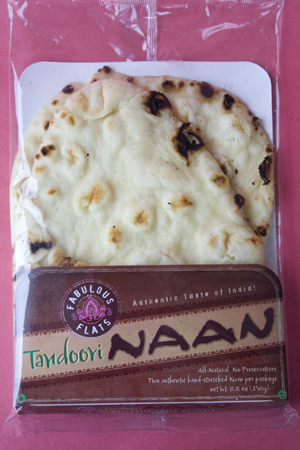 Ingredients:
2 boneless chicken breasts
1 naan flat bread larger size made for pizza
12 ounces of plain yogurt
1 jar of Pataaks tandoor paste
1/2 red onion sliced thinly
small bag of shredded cheese
Directions:
1. mix the jar of paste with the plain yogurt.
2. pour 1/2 the mixture in ziploc bag and add the chicken.
3. marinate the chicken at least 30 minutes.
4. bake the marinated chicken in a covered baking dish at 350 degrees for 45 minutes or until fully cooked.
5. remove chicken from baking dish and slice into thin bite size pieces.
6. spread some of the remaining tandoori sauce on the naan bread
7. place the chicken and red onion slices on top of tandoori covered naan bread
8 sprinkle with cheese and bake at 400 degrees for about 10 minutes or until cheese is bubbly.
Shared on:
Bobbi's Kozy Kitchen: Manic Monday Party